There is high appeal for the concept of groceries delivered in half an hour or less, with around half of consumers expressing interest in using these services now or in the future.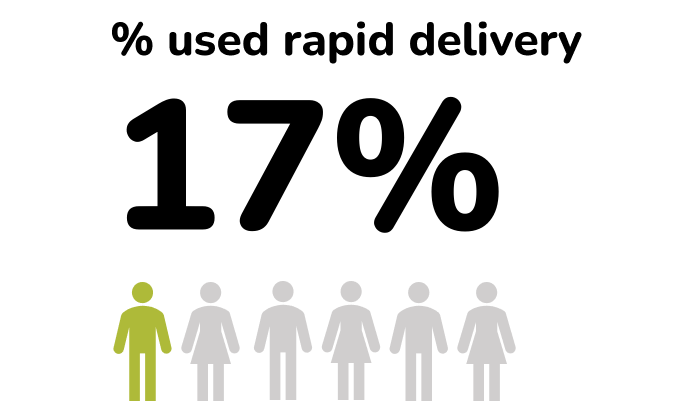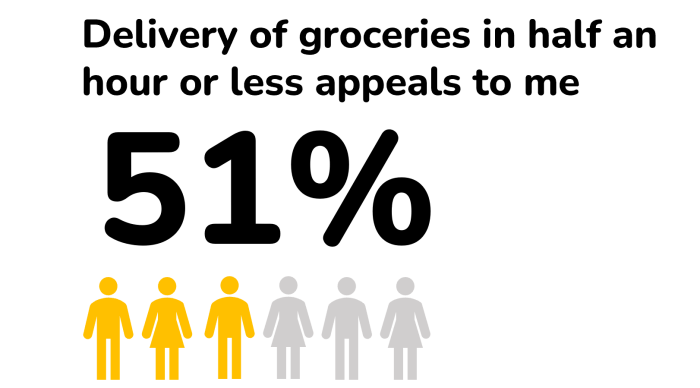 Appeal was particularly strong in London (69%), aligning to the stronger presence of rapid delivery operators Gorillas, Getir, Zapp and GoPuff in the capital. There is also a higher proportion of people working in London, equating to greater interest in convenient solutions.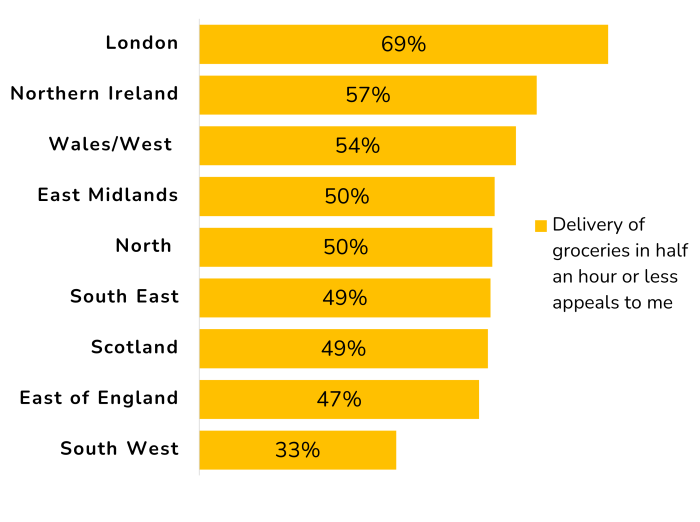 Rapid delivery attracts a younger demographic than in-store convenience shopping, over-indexing on the 18-34 age group; users are also more likely to have children in the household. Reasons for using rapid delivery services include the shops being too far away or closed (these services are popular out of traditional opening hours), the speed of delivery and bad weather preventing me leaving the house.
Average basket spend is over double that of a traditional convenience store basket, with 60% of rapid delivery users spending over £20. Having paid a delivery fee, many consumers will want to maximise how much they order, or they may want to hit spend threshold levels to unlock free delivery.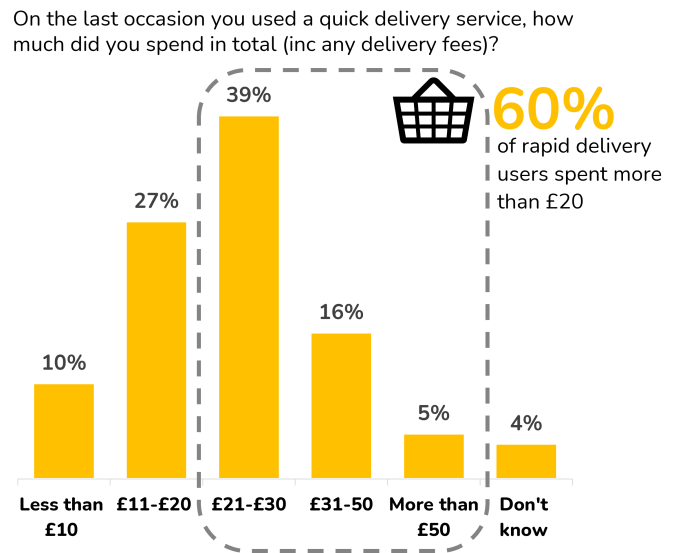 However, we cannot ignore the cost-of-living crisis, with over half of consumers admitting that they are having to reduce their spending to pay their bills. Whilst convenient, is rapid delivery likely to be the victim of household spending cuts?
Rapid delivery remains a city-based model, even in high density areas many operators are struggling to find a path to profitability and consequently we are seeing consolidation amongst operators – for instance GoPuff bought Dija and Getir bought Weezy. The last few months have also been peppered with announcements from the remaining operators relating to reducing costs through market exits, reduced expansion plans or redundancies.