Food-to-go and out of home eating occasions have grown by 13 per cent in the 12-week period ending on 12 June, wholesale experts TWC Group, in partnership with food-to-go and out-of-home tracking programme MealTrak, reported.
There has been a shift in sub-channel performance, with food-to-go growth (13%) now outperforming 'eating out' occasions (8%).
Whilst the number of out-of-home eating occasions were in line with the comparable period in 2022 on a 52 w/e basis, there is strong growth coming through in the latest quarter, with occasions rising 13 per cent year on year in the latest 12-week period.
In value terms, the sector has seen 17 per cent year on year growth in the 12-week period and 8 per cent growth in the latest 52-week period, buoyed by inflation.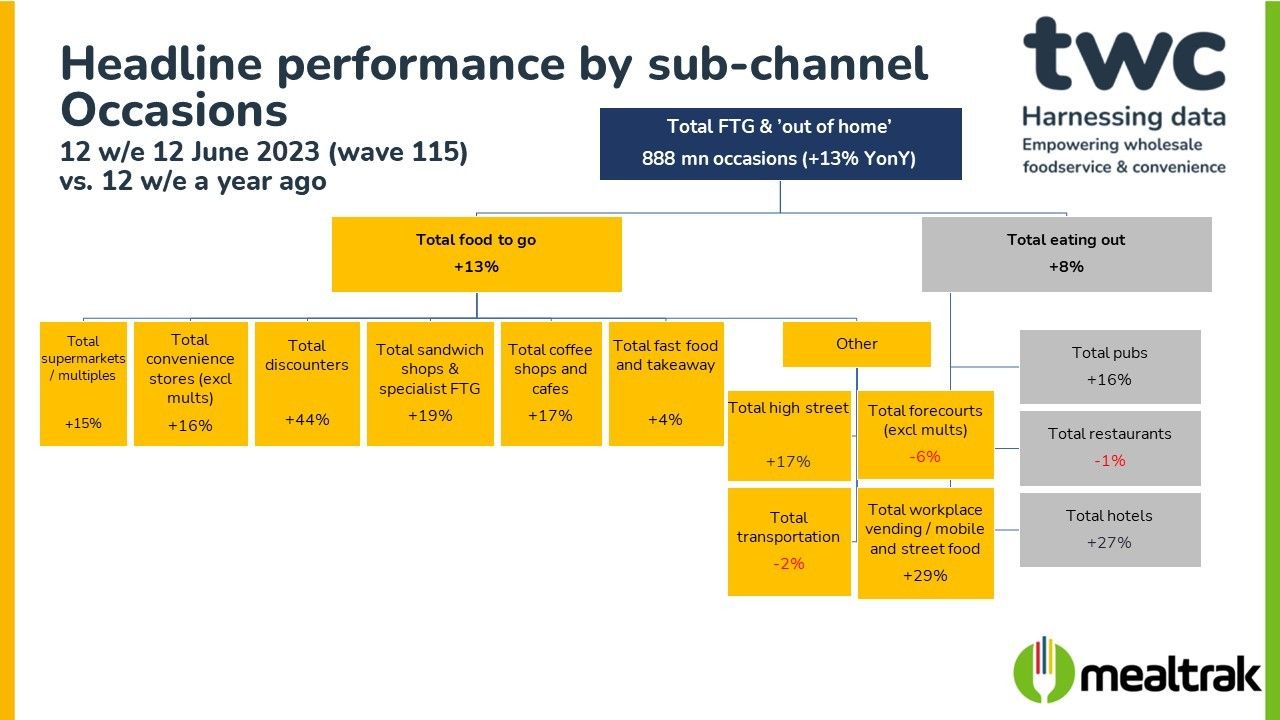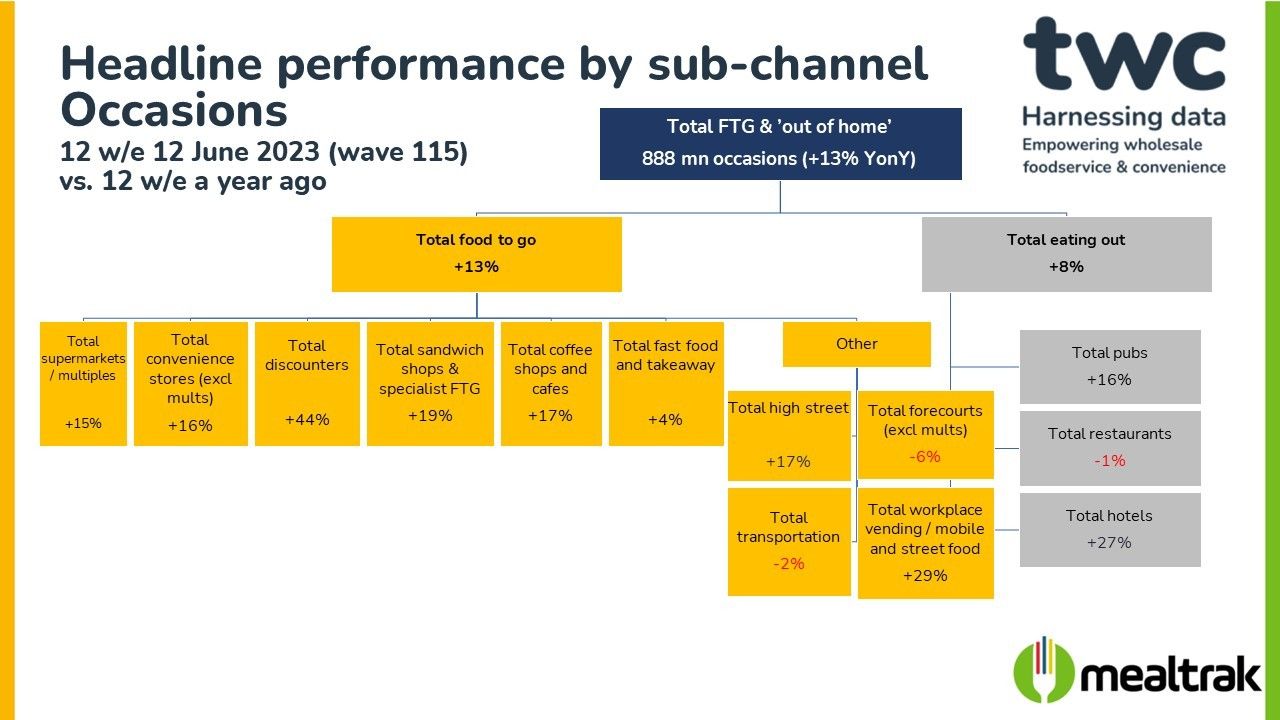 Within food-to-go, it is not only retail channels which are in strong growth this period, with sandwich shops and specialists(+19%) and coffee shops and cafés (+17%) also back in positive territory.
Convenience stores posted 16 per cent growth, and supermarkets 15 per cent. Discounters were the standout performers with 44 per cent growth in the 12-week period.
Interestingly, sandwich shops are benefiting from more on-premise occasions, whilst the growth of coffee shops is largely off-premise (i.e. consumed elsewhere). The strong performance of workplace catering (+29%) also suggests that employees are attending their workplaces more frequently than this time last year.
In the eating out market, pubs continue to outperform (+16%), whilst restaurants remain sluggish (-1%).
"Whilst 'something inexpensive' is the fastest growing mission this period, the shift in channels suggests that value perceptions are changing, and this mission does not necessarily always equate to a supermarket meal deal," Tom Fender, Development Director at TWC, commented.
"Indeed, there is strong growth in this mission coming through coffee shops and sandwich specialists. Consumers are certainly still playing it safe though, with 'regular favourite' in strong growth, whilst 'something a bit different' remains firmly in decline. 'Something sweet' is also in strong growth this period, with cakes and pastries performing particularly well."