TWC ADDS FURTHER POWER AND ENERGY TO ITS BOARD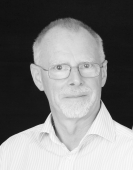 Leading digital and data experts, TWC is pleased to announce some key strategic changes to its Board, set to further amplify and accelerate the company's growth and development.
Co-founder, Mike McGee, well known for his role in the industry and leadership of Landmark through the 90's, is now the company's Chairman.
Development Director, Tom Fender has become an investor and shareholder, and experienced FMCG executive, Andy Donnelly, has also joined as an investor and shareholder.  Donnelly will be working closely with Fender, as well as managing director Tanya Pepin and the TWC team to continue to build the company's market-leading service and product offer within the wholesale, foodservice and convenience sectors.
Fender who has been with TWC since 2019 said he's delighted to make this further commitment to TWC:
"I joined TWC because I am passionate about data and the channel TWC operates in and so it was a natural fit for me. It's a business that's going places and is right at the leading edge of harnessing data and technology to drive growth and upsell.  The team's knowledge and commitment to its customers and market channels is extraordinary".
Adding further weight to the TWC Board, and former Strategy Director with Philip Morris International (PMI) for over 30 years, Andy Donnelly has a wealth of international experience, having worked for PMI in market specific roles in Russia, South Africa and Nigeria, and also in regional roles in Africa, Middle East, Asia, Australasia and Mainland Europe.
Commenting on joining TWC as an investor and shareholder, Andy explains:
"'I know how important it is for businesses to have access to the most accurate and relevant data there is – the link between business performance and data is stunningly clear. Those that follow the data, unequivocally get ahead.
"What has impressed me the most about TWC is the team's true and deep knowledge of the sectors they operate in together with their digital skill-set.  This digital skill-set can be seen in the way they have designed dashboards for their clients….but also their huge knowledge of wider tech trends and applications.  The organisation is also extremely solutions focused and that was a huge tick for me."
"Often your competitors have the same, or very similar data, but it's how you use that data that makes the difference.  This is where TWC's channel expertise comes to the fore … helping organisations interpret the data to agree strategies to improve business performance."
Mike McGee, Chairman of TWC, said,
"It's great news for TWC and for our clients too. We have two highly-talented, successful individuals who bring further dynamic thinking, and proven business acumen to the make-up of our Board."
"When such experienced and well-regarded senior industry executives decide to join your company, and invest in it too, it's very exciting.
Tanya Pepin, Managing Director of TWC concludes:
"Tom is well known to many within the industry and is a powerful innovator and marketeer.
"Andy brings a fresh perspective from a leading brand in international markets and we know his expertise will help TWC deliver the right data and digital solutions to FMCG suppliers, retailers and wholesalers going forward.
"We are clearly honoured that Mike has taken over as Chairman. Having such 'a steady hand at the tiller' means we know we will be cleverly steered through the next phase of our journey."